Welcome to HardRock Contracting
A Trusted North Carolina Construction Company
At HardRock Contracting, our mission is to provide quality construction services throughout Raleigh, NC and the surrounding areas. We aim to be leaders in our industry when it comes to quality, capacity, and compliance, and we utilize innovative construction procedures that provide a better standard of living for Raleigh residents. Whether you're looking for a total renovation or a new build, our team has more than 20 years of combined experience that works for you. Contact our team at HardRock Contracting to schedule an estimate for your next project today.
Services We Provide
From home renovations to new construction projects like a beautiful new porch or backyard deck, our team at HardRock Contracting can handle it all. We're here to help you create your dream home, whether through renovating your bathroom into a spa-like space or adding a porch where you can watch the sunset every night. No matter what project you're looking to have done, we can help. Reach out to us at HardRock Contracting to get started today.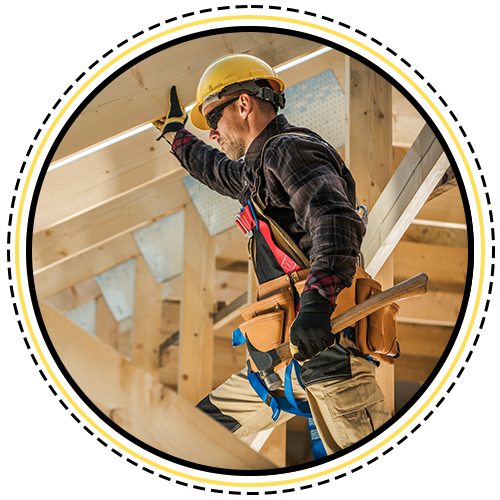 Meet Our Team
Our team at HardRock Contracting has more than 20 years of experience in the construction industry. Established in 2020, we have completed more than 30 projects for satisfied customers throughout North Carolina. We are passionate about transforming your home into a space that you'll love for years to come. At HardRock Contracting, we perform at the highest level of professionalism and treat every customer and project with honesty, respect, and integrity. Contact us today to get started on your home renovation or new construction project.
View Our Work